This week on Civil War Digital Digest, we continue our series on Gilham's Musket Manual. This episode focuses on inspection of arms and stacking the muskets. Both utilize the bayonet and are important functions of the soldier's life. The first ensures that the weapon is clean and in working order. The next teaches stacking the muskets to keep them out of the dirt, organized, and provides a line for men to fall in on after resting.
Vol. V, Episode 15 Gilham's Inspection & Stack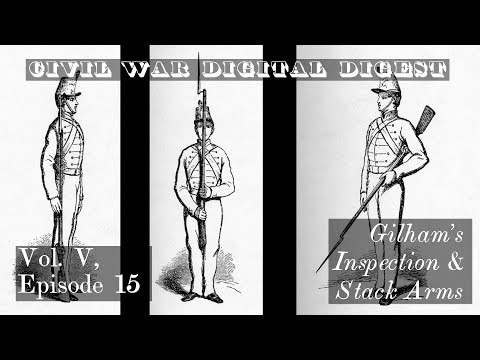 Civil War Digital Digest is supported by viewers like you!
Check out Patreon and see how you can be a Coffee Grinder!

Want to show off your interest in history and Civil War Digital Digest?
Check out the store for shirts, drinking ware, and more.