In this episode, we bring you a sergeant's account of a stew he made while out on the picket line for his men. He utilized both ration items from the men and foraged items, including the equipment needed for the cooking. While preparing the stew there is a chat about the need for soldiers to share the workload and for sergeants to care for their men.
Want your own copy of Camburn's book click here.
(affiliate link)
Vol. V, Episode 19 Camburn's Picket Stew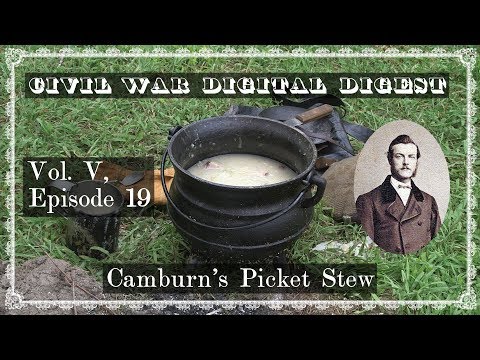 Civil War Digital Digest is supported by viewers like you!
Check out Patreon and see how you can be a Coffee Grinder!
Want to show off your interest in history and Civil War Digital Digest?
Check out the store for shirts, drinking ware, and more.